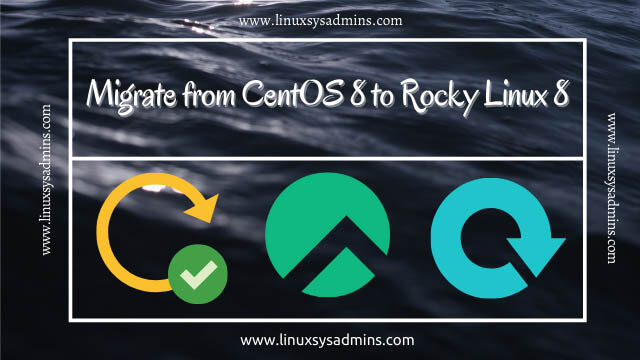 An easy guide to migrate from CentOS 8 to Rocky Linux 8 with a minimal downtime for a production Server.
A simple step-by-step guide for Installing Rocky Linux 8.x with screenshots.
A simple guide to Integrate RHEV Manager with Red Hat IDM or FreeIPA server for the User Authentication.
Subscribe To Our Newsletter
Join our mailing list to receive the latest news and updates from our team.
Quick solution to fix the IPA error 4203 database error while adding new users from the IDM web interface.
A how-to guide to Set the default kernel in RHEL based operating system. This may be required when we are installed with multiple kernel versions in our Linux servers.
A quick guide to resolve the "grub2-editenv: error: environment block too small" error when the grubenv file size exceeds the expected 1024 bytes.
Rocky Linux
A simple step-by-step guide for Installing Rocky Linux 8.x with screenshots.
Logical Volume Management Guides
An easy step by step guide to shrink XFS partition on a logical volume by taking an xfsdump and restore using xfsrestore.
A quick guide to Resize Root LVM partition on any RHEL based operating systems such as CentOS, Oracle Linux, Scientific Linux and much more.
A quick guide to recover the metadata of a failed physical disk or deleted physical volume in logical volume management.
A quick guide about restoring a deleted logical volume in Linux operating system. vgcfgrestore a single command is more than enough to restore the LV.
Moving a Volume group from one system to another system without missing any underlying logical volumes and file systems.
Thinly Provisioned Logical volume is one of the advanced feature available in Logical volume Management, We can provision storage more than what we have.